Netto
Idea-Buddy: Lise Lehwald
@ Brandhouse/Subzero
GOLD, GOLD and SILVER at Creative Circle Awards
https://creativecircle.dk/arbejder/netto-irma-2/
Netto, a Danish supermarket that sells cheap groceries. With their campaign proposition: "Life is expensive - go to Netto", they went out to tease their competitor Irma.
Irma is one Denmark's oldest groceriestores and probably also the most expensive.
The billboard would most likly be translated to:
"Make Irma affordable – Go to Netto"

It went viral and blew up all over
the internet
. Irma also had a great reply, see it below.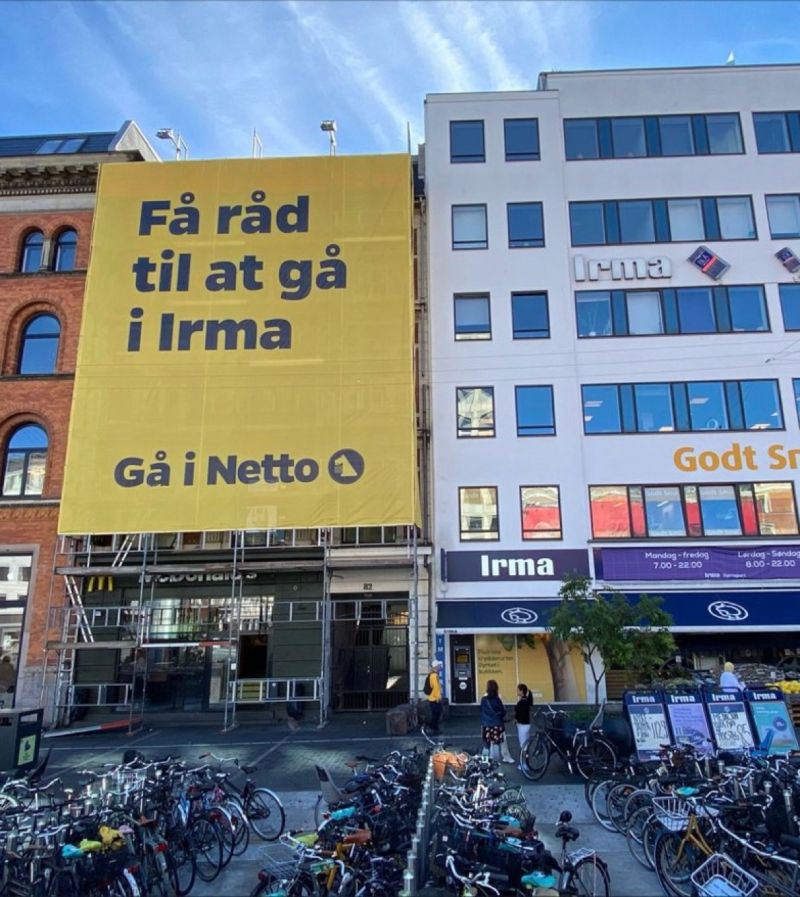 ---
Irma's response:
"Make Irma attractive – Go to Netto"
"Thank you for the pat on the back, Netto, Salling Group.
It's great to know that you also think of us as the place you most want to shop 🙏😉
All quality-conscious customers – including you – are ALWAYS welcome in Irma.
PS. We felt like fixing your banner a bit."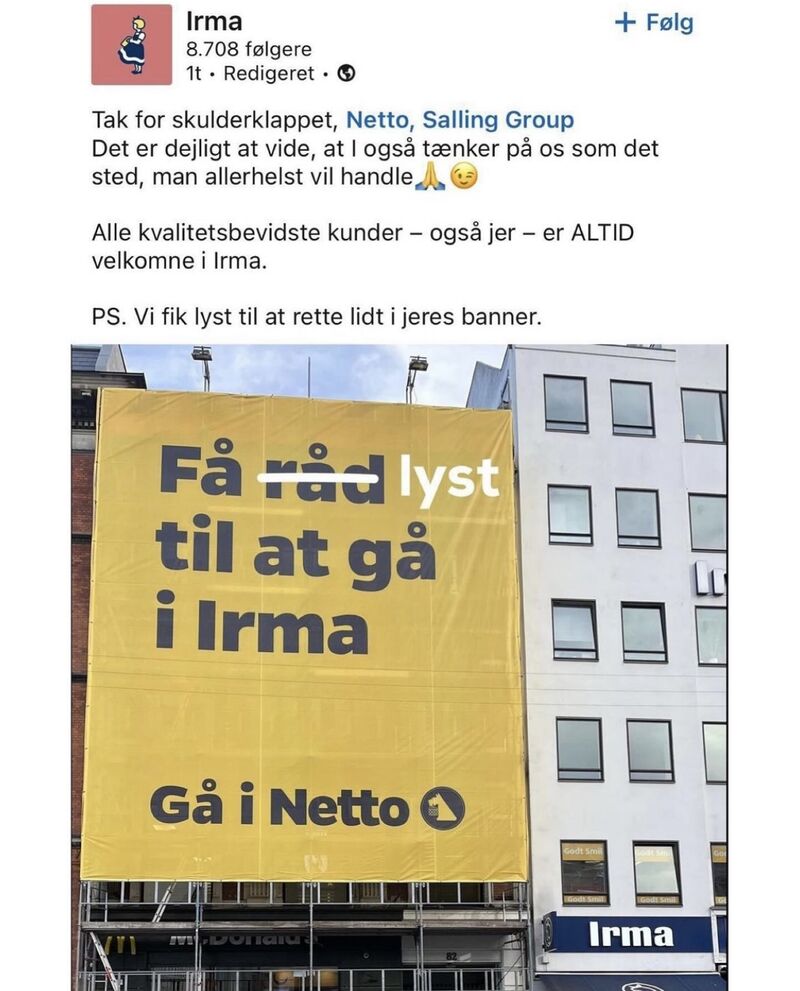 ---
One of Denmarks biggest SoMe influencers Anders Hemmingsen also posted the beef.

Other things newpapers and the internet had to say:
–
https://markedsforing.dk/artikler/nyheder/irma-svarer-kaekt-igen-paa-netto-drilleri/
–
https://www.bt.dk/forbrug/supermarkeder-i-reklamekrig-godt-comeback-irma
–
https://www.kommunikationsforum.dk/artikler/Netto-vs--Irma
︎︎︎ There's more. Please have a look ︎︎︎
BA PROJECT
RE-SHAPING THE WORLD OF GAMING
Idea–Partner: Alexander Leisner
The final project that ended 3 years at Creative Communcations @ DMJX.
Background
The gaming industry has many body types for the male characters, but clearly favors one particular body type for women, with an incredibly narrow waist, large breasts and a large butt.
Problem
Consciously or unconsciously, this helps to influence the body images and body ideals we have in the real world. And with approx. 2.7 billion gamers worldwide, this affects a lot of people.
Formulation of the problem
How can Blizzard Entertainment, through an integrated campaign, create a positive effect on body image and body ideal age among gamers?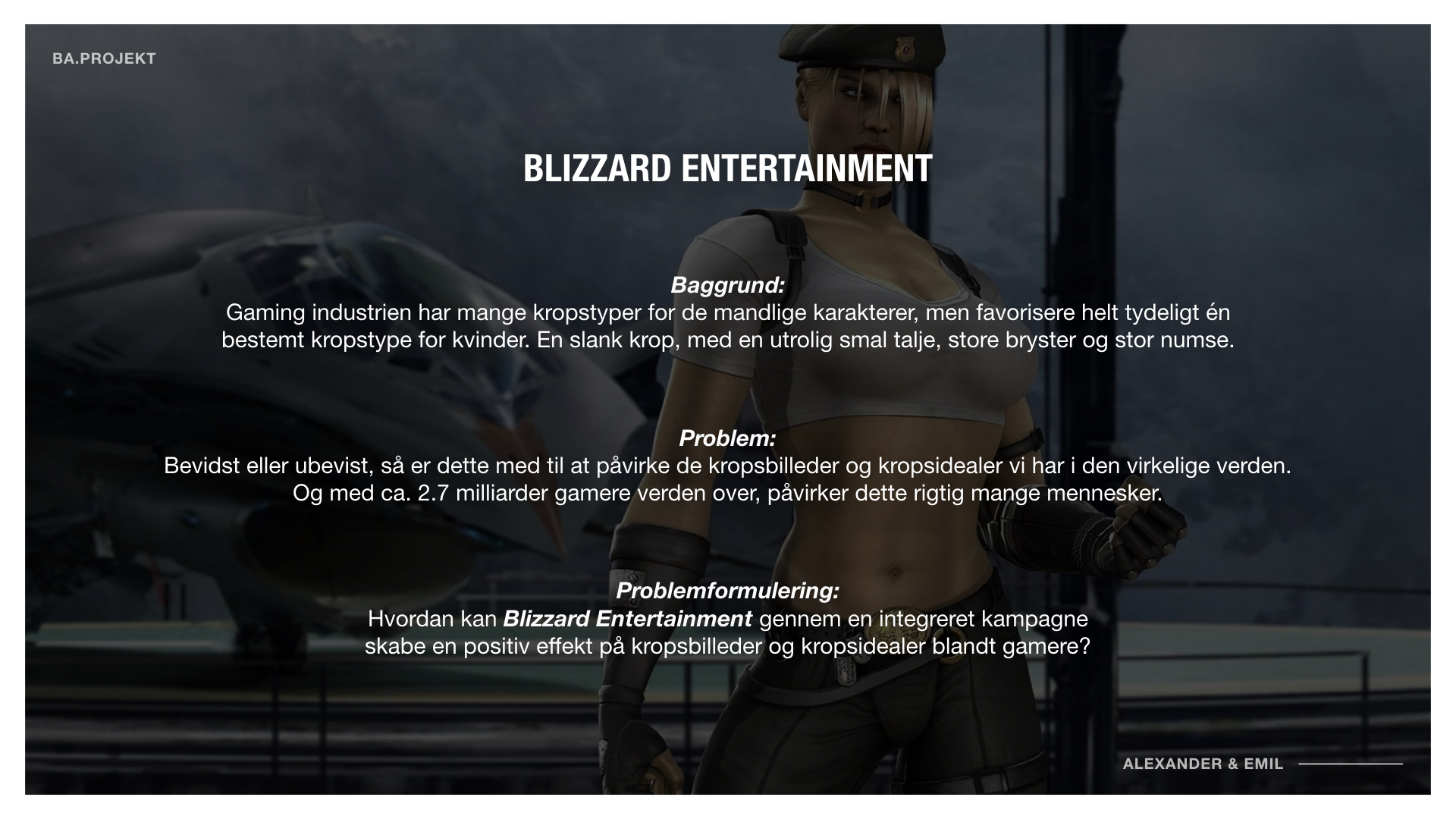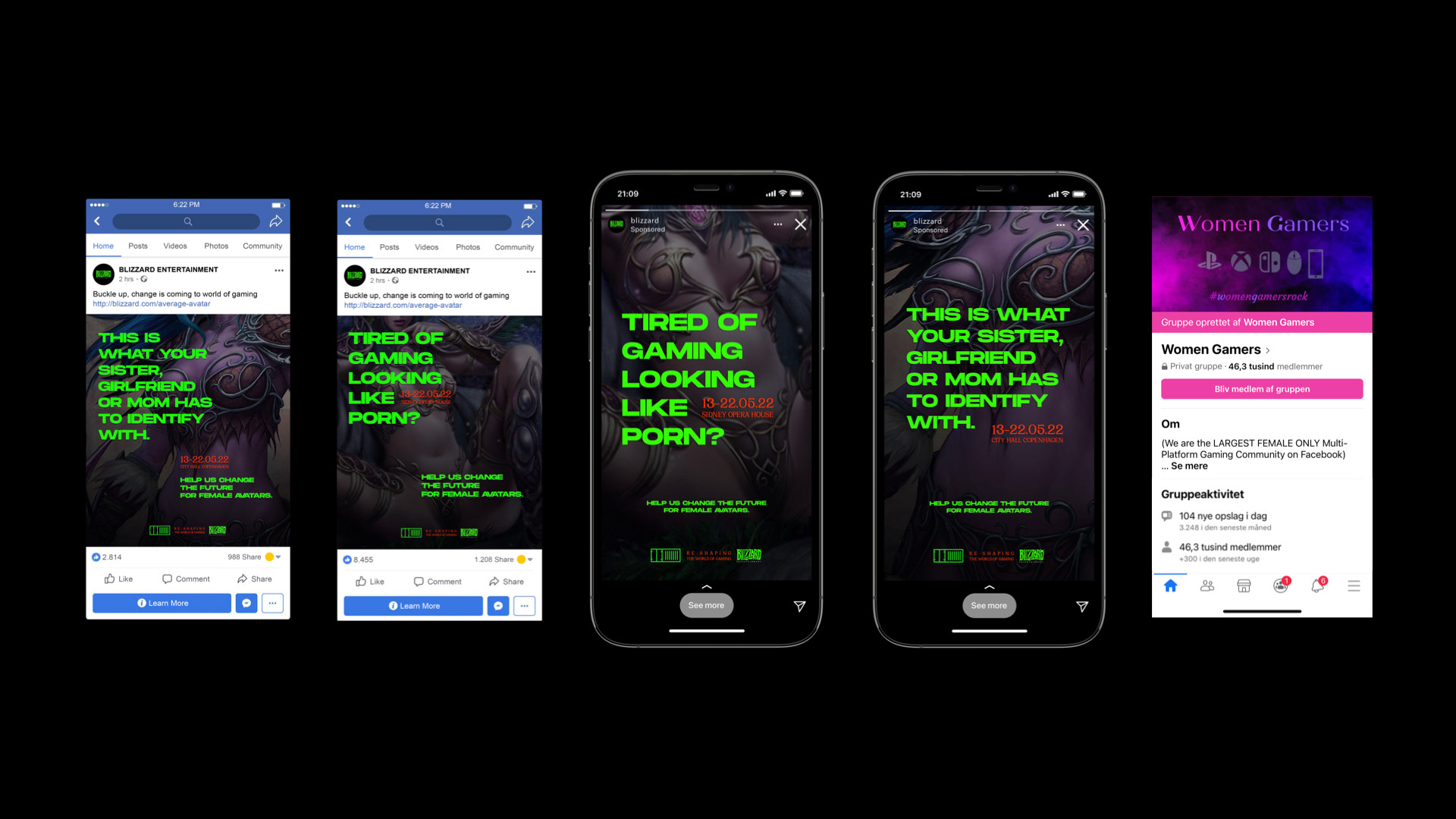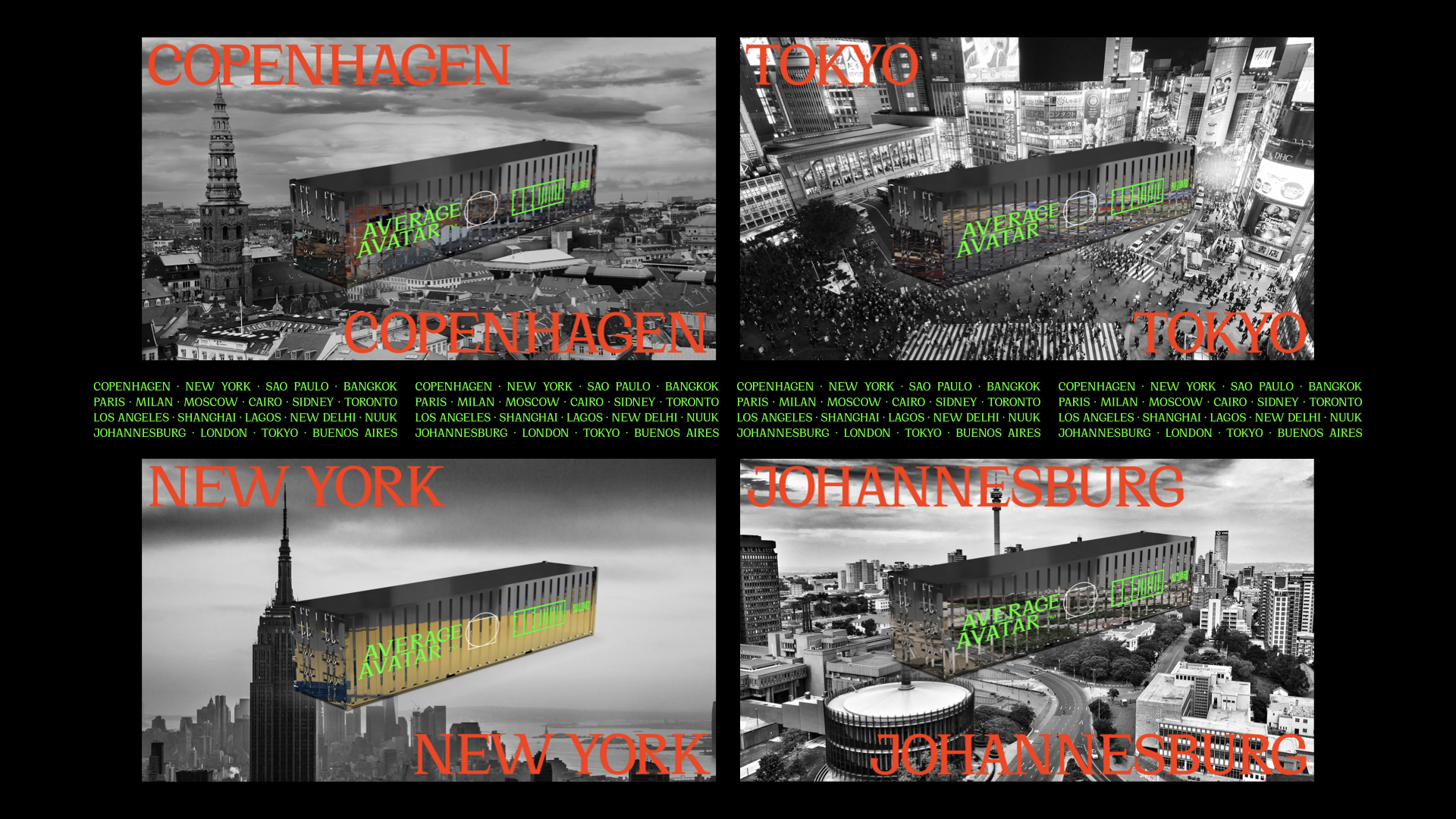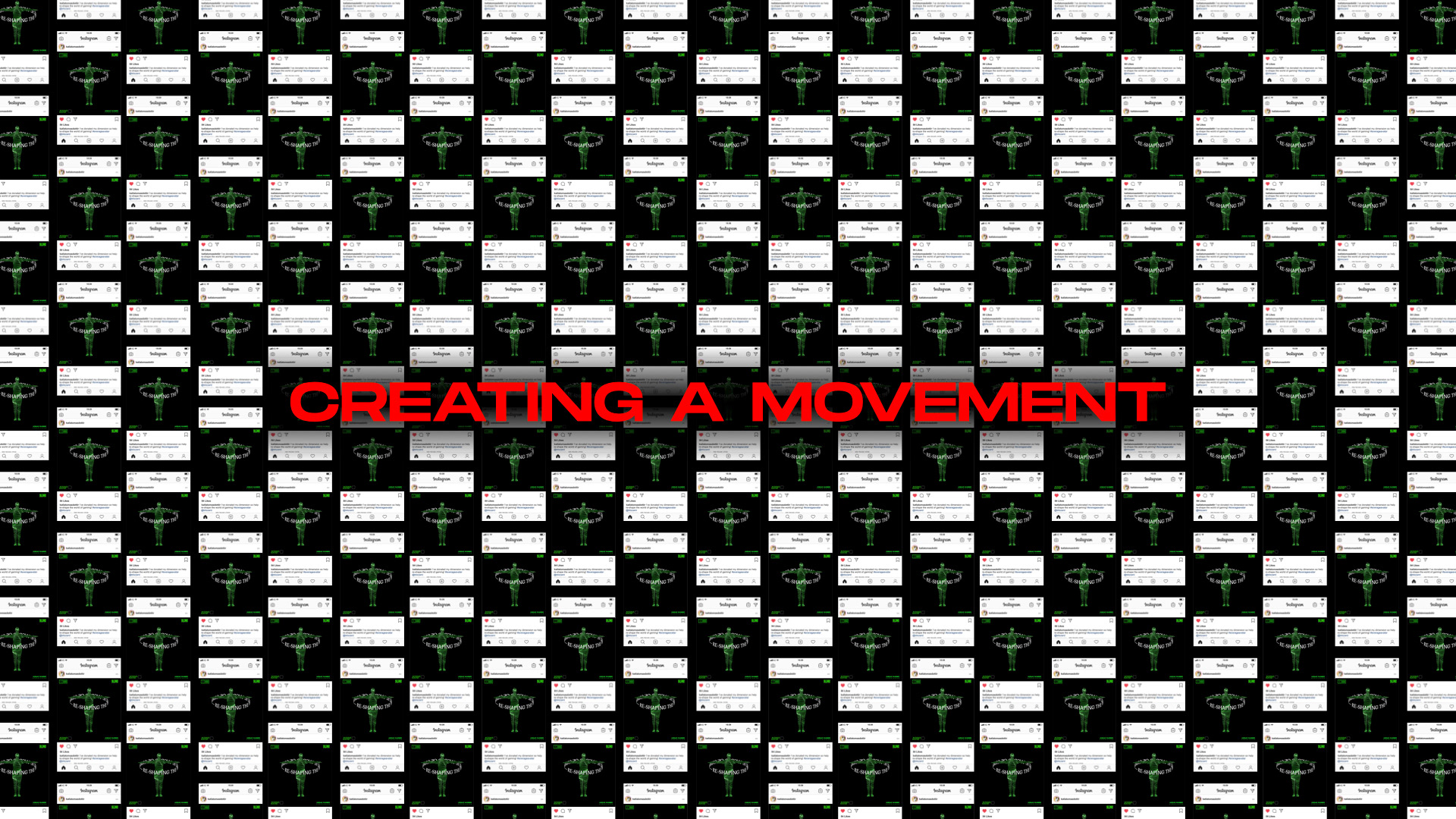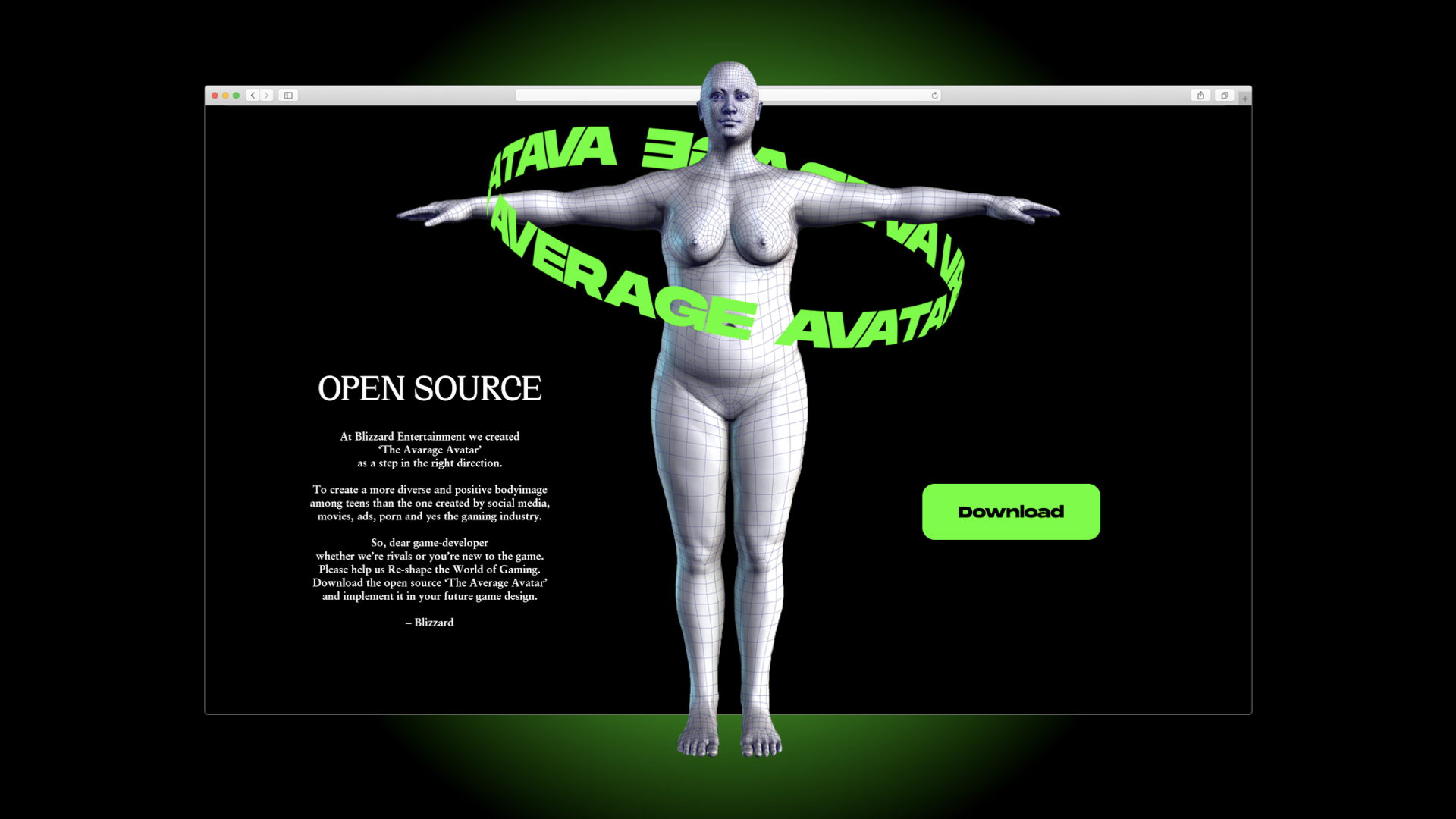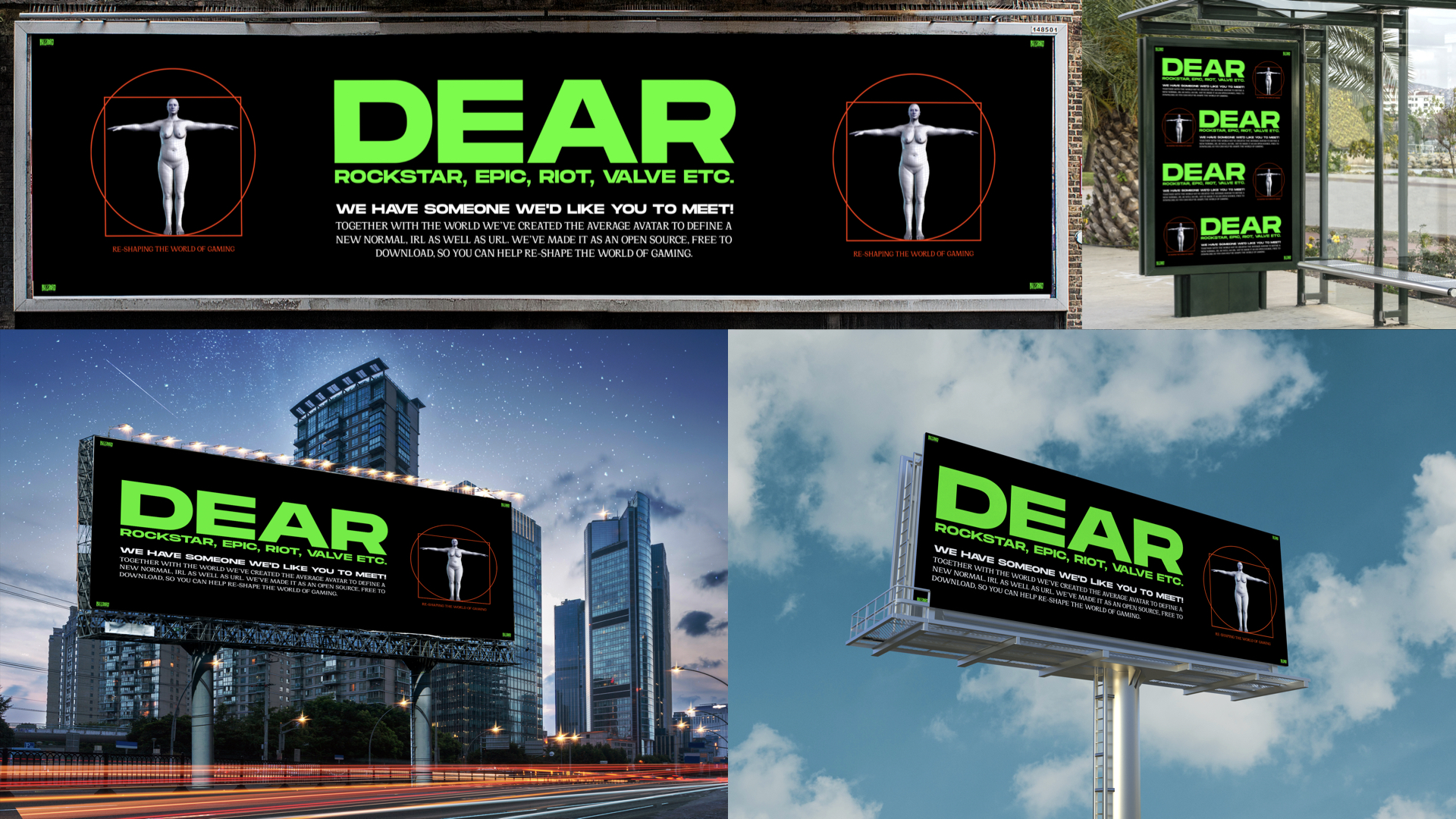 ︎︎︎ There's more. Please have a look ︎︎︎
BURGER KING
VOLCANO WHOPPER

When out of nowwhere a volcano on Iceland erupted after lying dormant for 800 years, I thought to myself that whould be a fun way to have a BBQ.
And who better than BK to do a bit of flamegrilling!

Together with Alexander Leisner we shaped the idea and it got its way to the ad agency, but sadly no futher. Thanks for all the help and guidens at GREY CPH.

March 2021

Idea–Partner: Alexander Leisner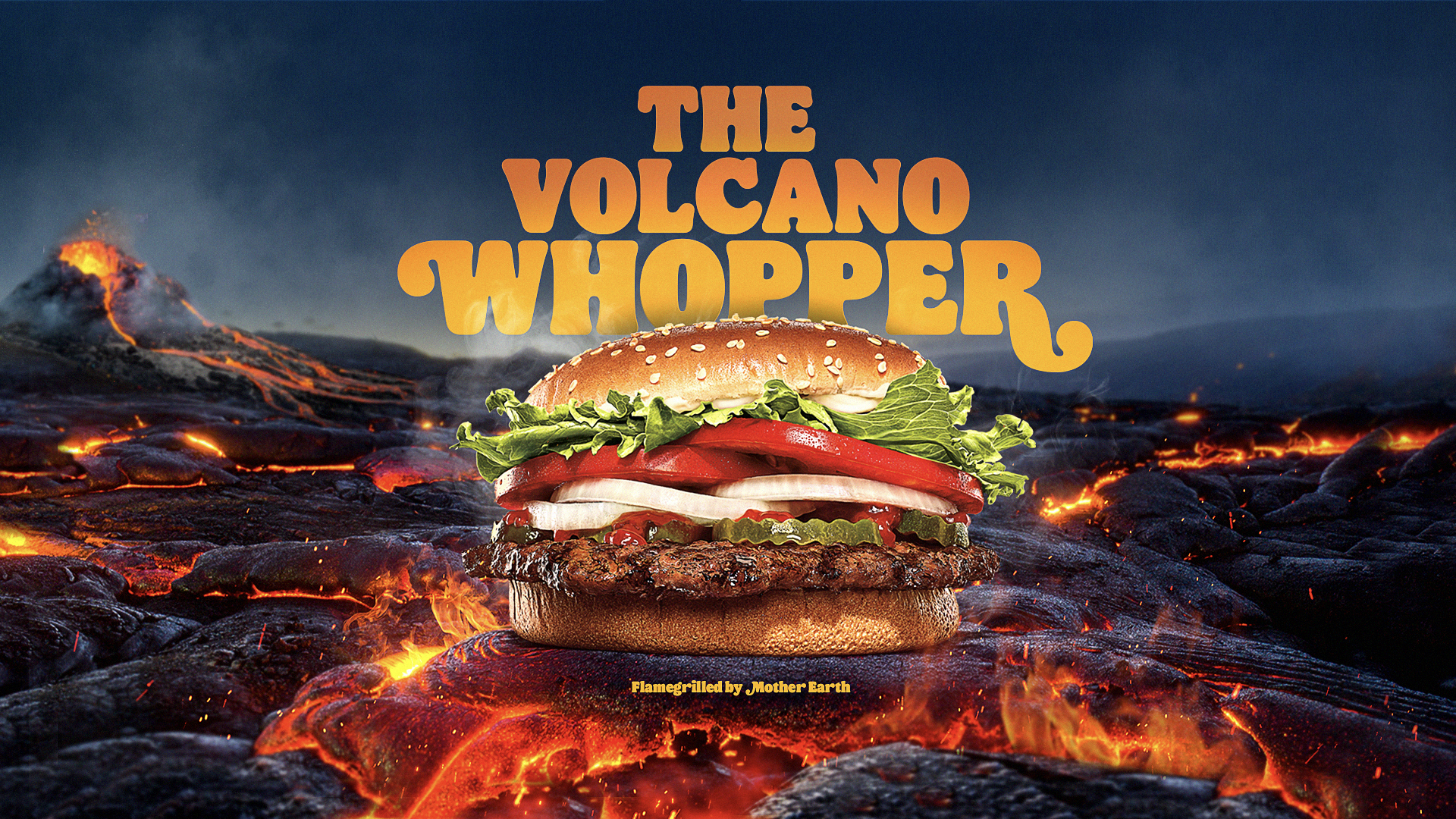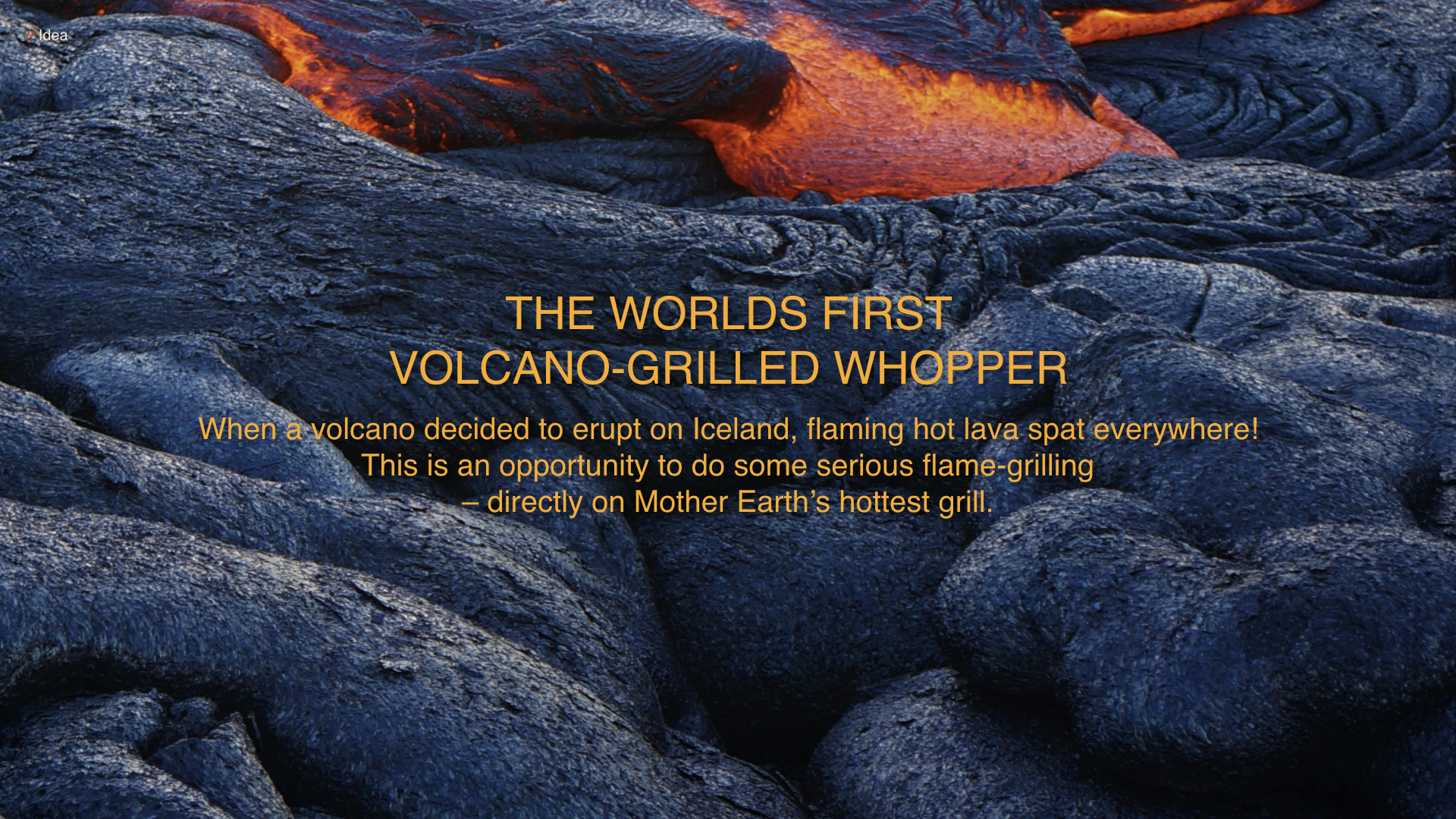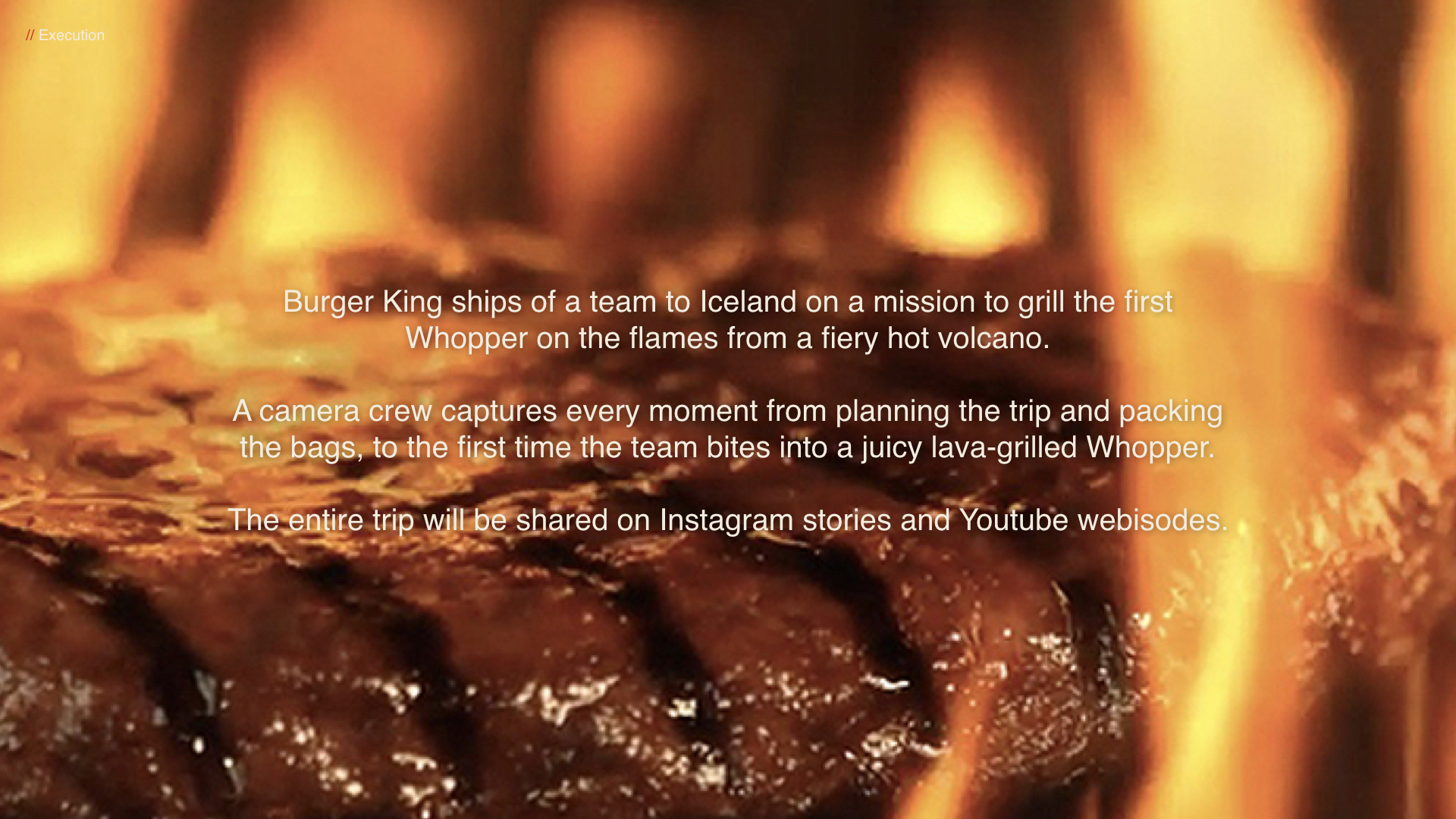 ︎︎︎ There's more. Please have a look ︎︎︎
UNO X

I came up with this idea while interning at BrandhouseCredits: Tom Rossum (photographer + graphic), Lise Lehwald (copy), Jeppe Ritz and Louis Pilmark (creative directors).




BRONZE WINNER @ CREATIVE CIRCLE AWARDS 2022
Published in the magazine; Forbrugsforeningen.
2021
https://creativecircle.dk/arbejder/uno-x/
︎︎︎ There's more. Please have a look ︎︎︎
FERNET BRANCA:
Bitter Billboards
Made this while interning at PONGCredits: Alexander Leisner (idea-partner) and Mikkel Elung (creative director).


SHORTLIST @ CREATIVE CIRCLE AWARDS 2022



" This ad has a better view than you could ever afford " - Life is bitter

Other Bitter Billboards

" There is 56.000 more cars than public parkingspots in Copenhagen " - Life is bitter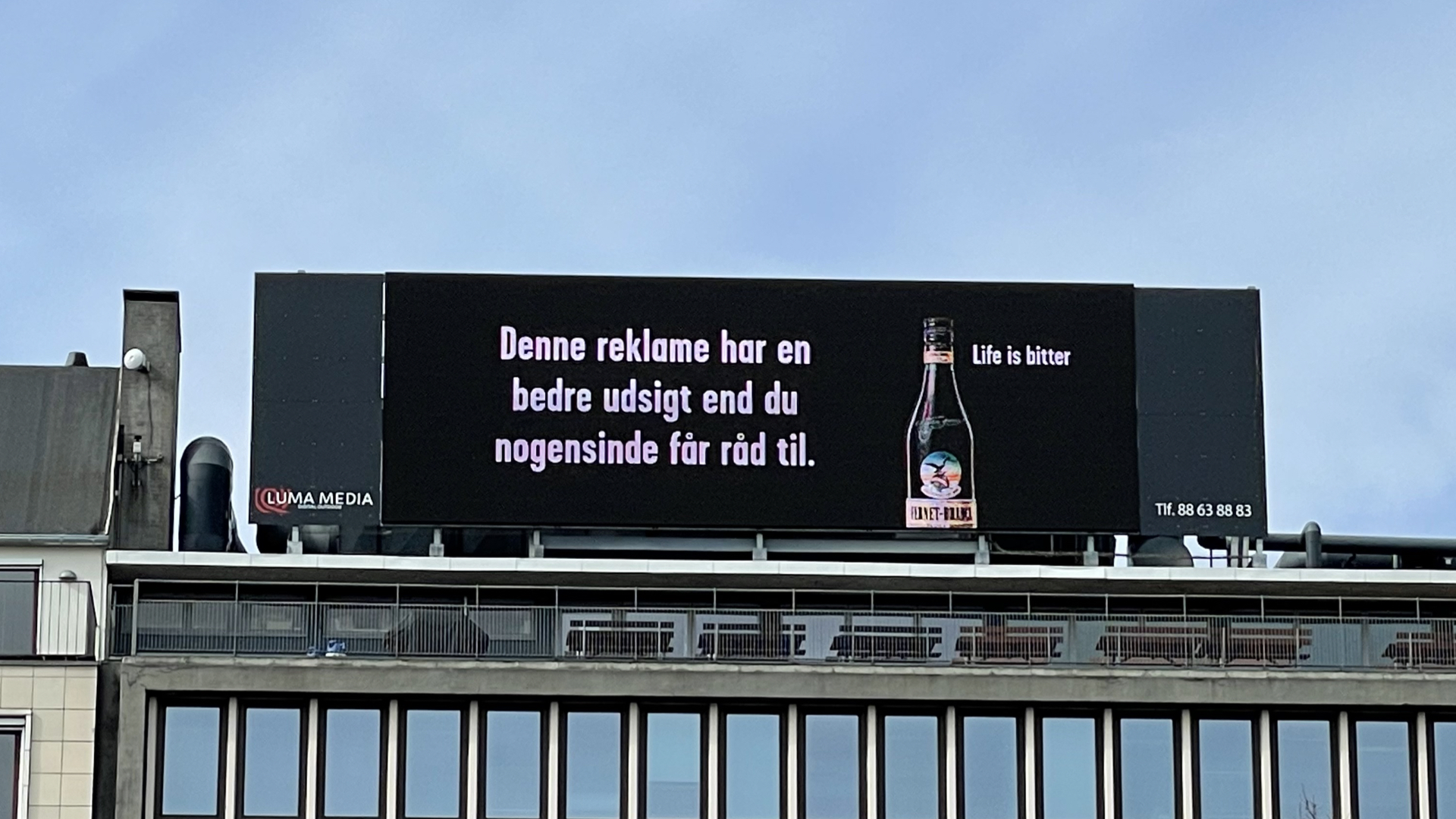 " This as has a better view than you could ever afford " - Life is bitter
︎︎︎ There's more. Please have a look ︎︎︎